i've been half-heartedly looking for a new dresser for months, and as always it took complaining to get any results.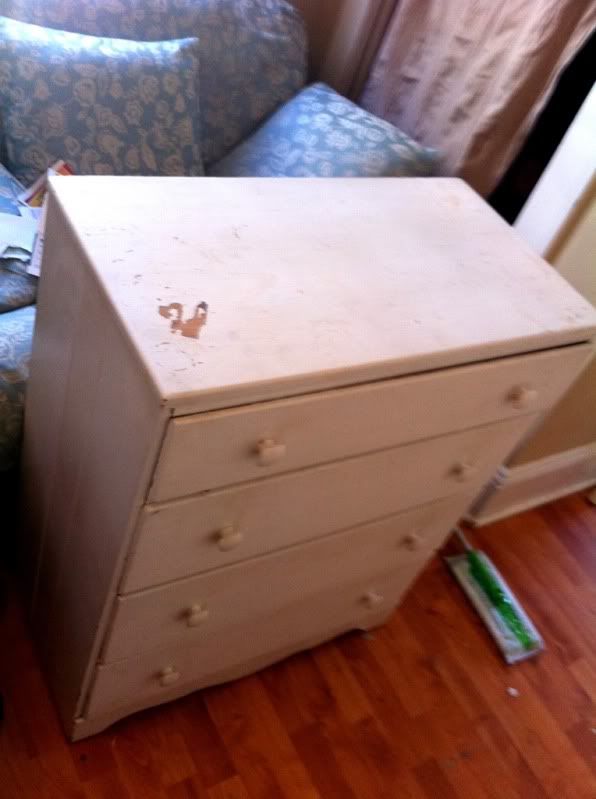 after being OVERWHELMED with respsonses i ended up with one free old dresser! but wait...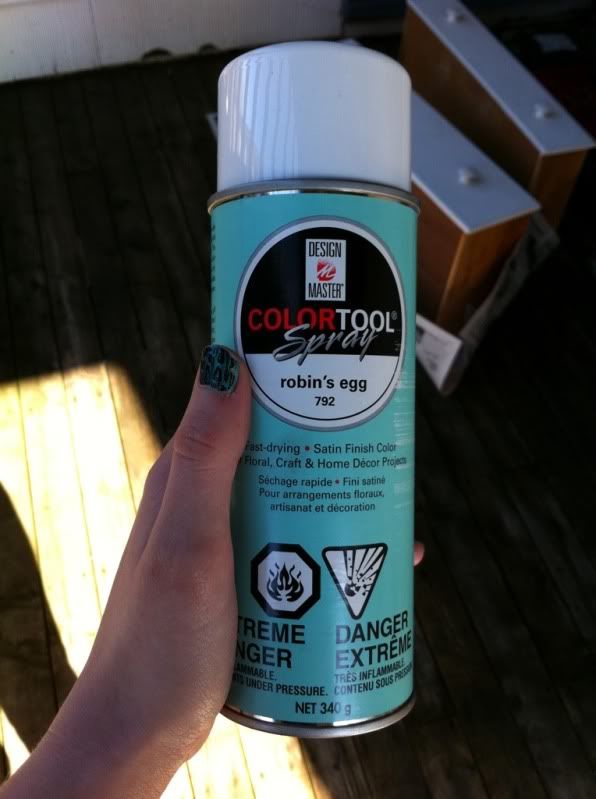 i had this can of spraypaint leftover from an experiment to see if i could paint over glazed ceramic (i can't).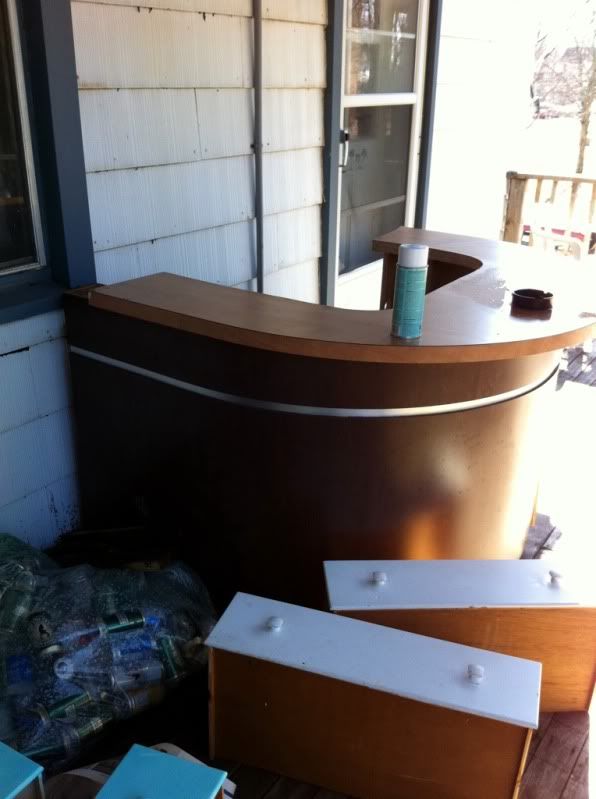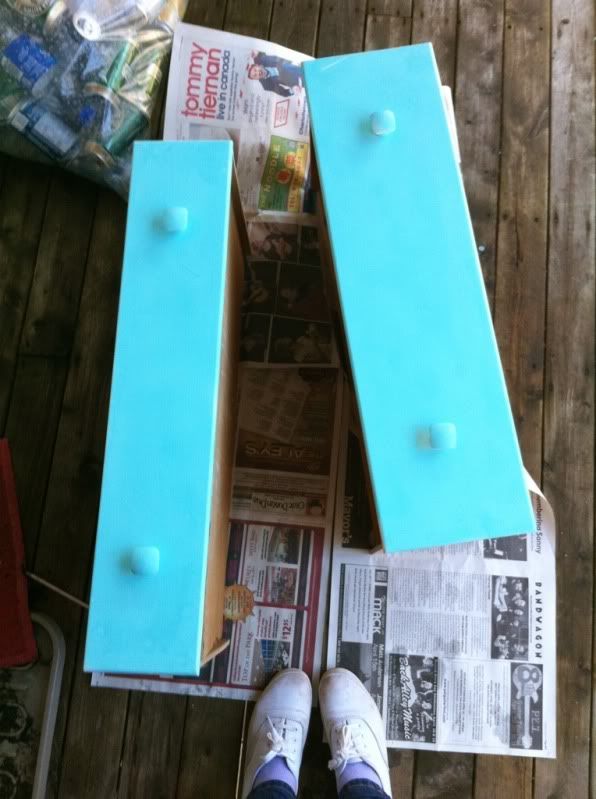 (normally i would have a lot more room on the deck to craft on but my neighbours decided to build some kind of bar. ok.)
when the paint dried i took the drawers in and re-painted the knobs white with some acrylic paint.