I found this j.crew dress, with tags on, for 15 measly dollars at Value Village.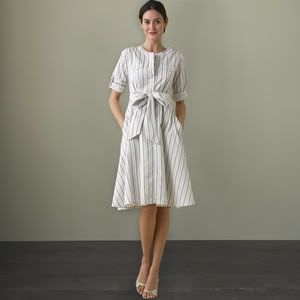 Apparently, it was from a 2007 Spring collection. I'm amazed that this was hanging in someone's closet completely unworn for almost five years!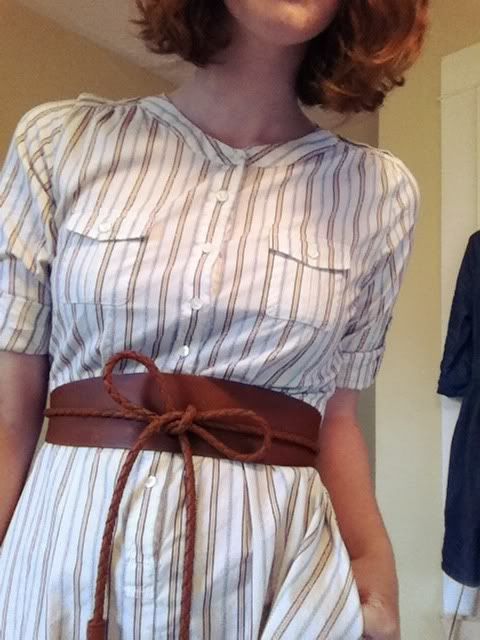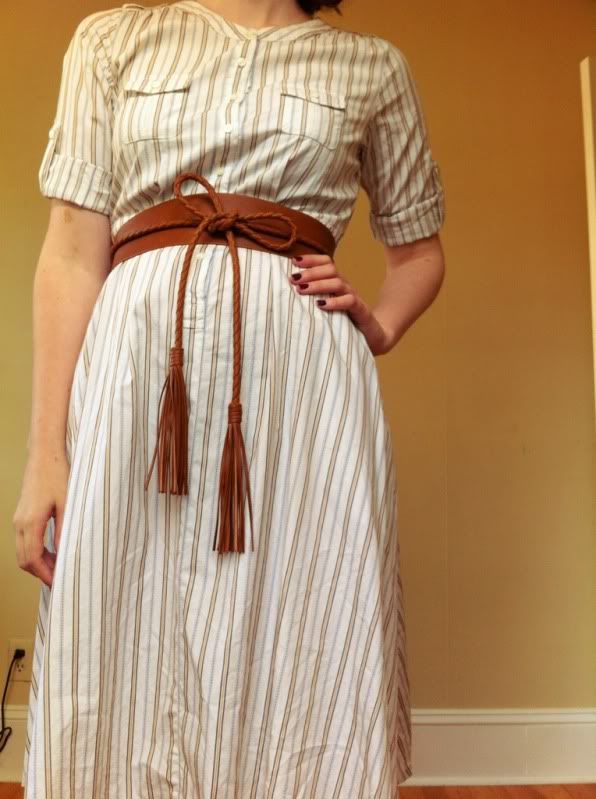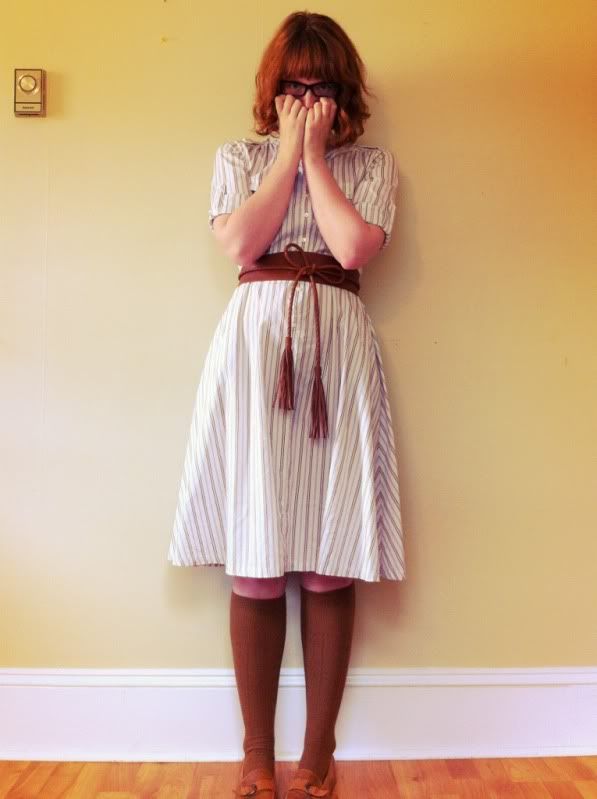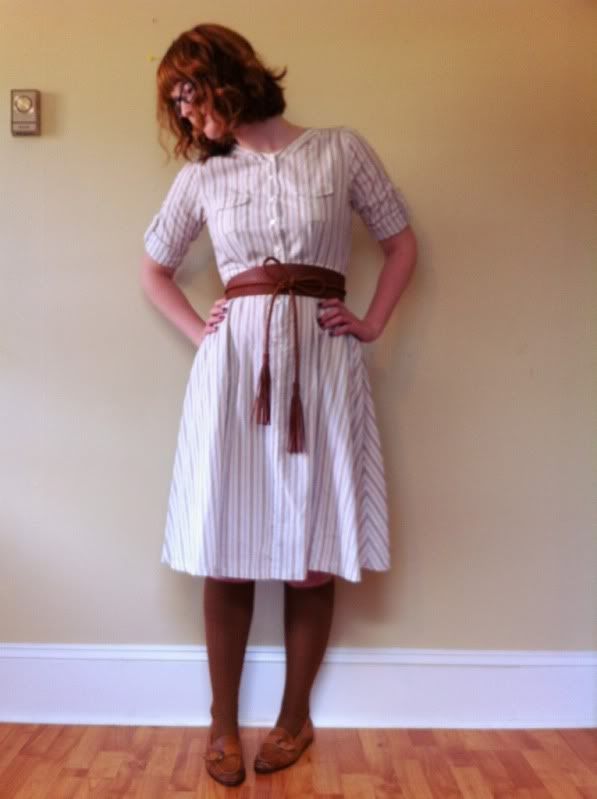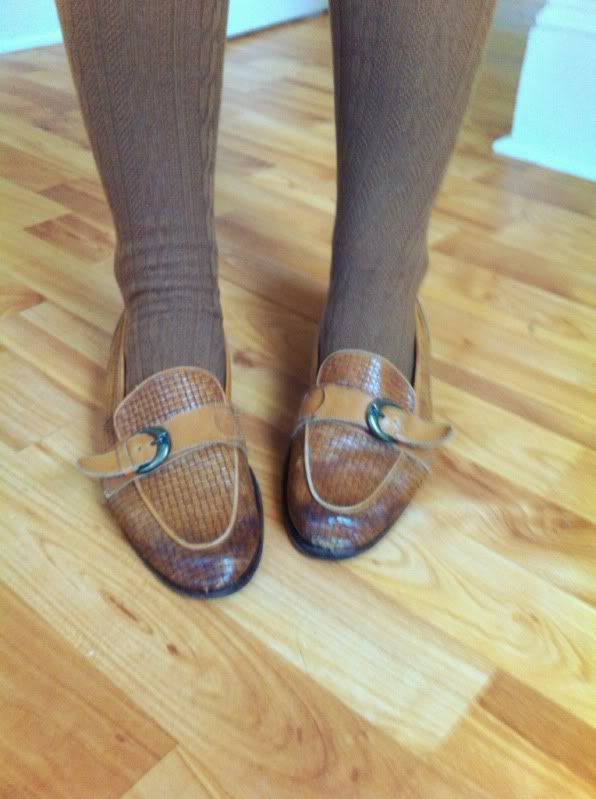 j.crew dress, h&m belt, joe fresh socks, very old thrifted shoes
It is a "Spring" dress but I can't wait that long to wear it. Switching out the bow for this tasselled belt and adding some cozy socks does the trick.