Now, I love my iPhone, but I have to say, as convenient as taking a quick snap in the office bathroom is, it does not make for attractive blogging.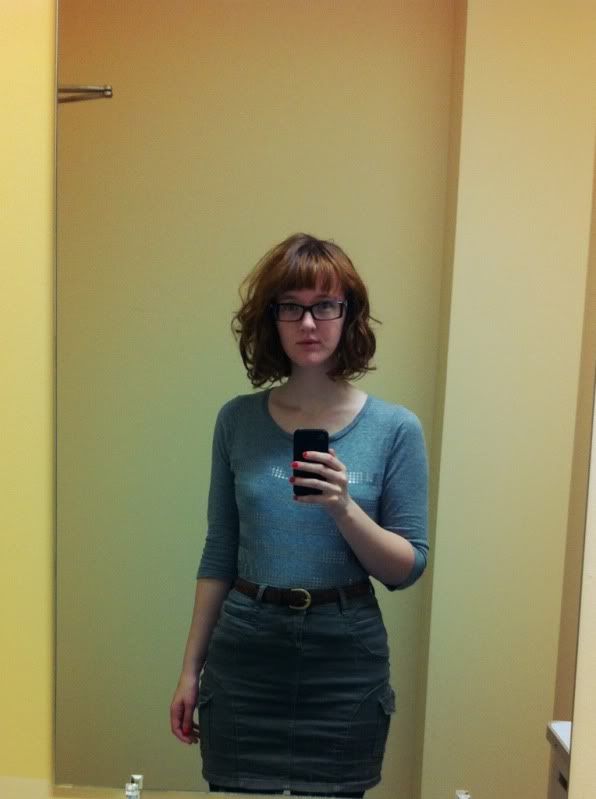 top: joe fresh, skirt: dynamite, belt: thrifted. not pictured: black tights, socks, thrifted boots. taking a photo is POINTLESS you've all seen them.
on my "to get" list: a cheap entry-level DSLR (Kijiji?) and shoes that aren't the brown leather vintage boots I wear literally every day.