Nice hiatus IDIOT! Not a whole lot to post about in the past few weeks but I did do a couple half-interesting things. Like, I dyed my hair! red! INTENSE red!
A few months ago I found this beautiful fabric at Value Village. I handed it off to my personal seamstress (my mom) and it turned out to be the perfect size to turn into a set of curtains for my living room window and closet.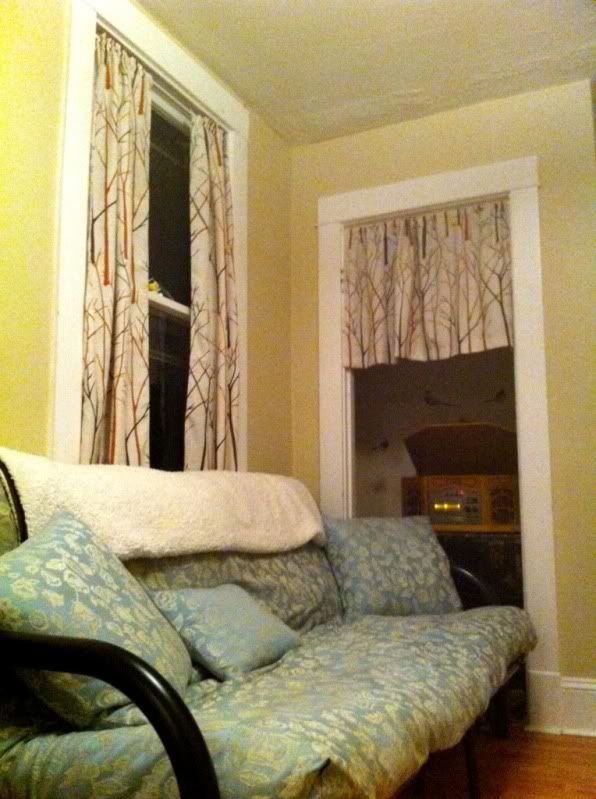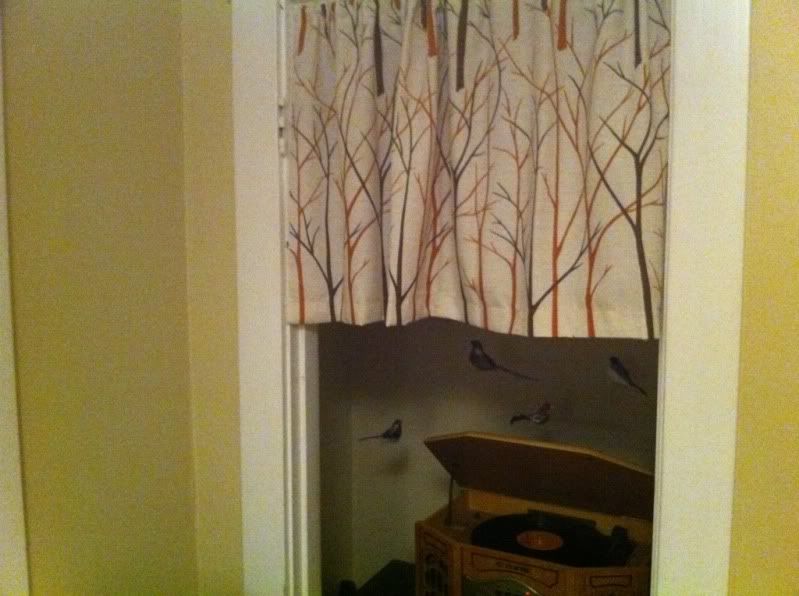 I'm not too pleased about my futon though. I realize the custom slipcover makes it like, the Cadillac of futons, but it's been sat on and slept on and cat-haired on for so long I think it needs to be retired. Besides, as hard as you try, there's just no way to make a futon look chic or sophisticated. I've been cruising Kijiji constantly but can't find anything perfect. In PEI, at least. I have a destructive habit of searching "retro" in cities I don't live in just to see what I'm missing out on.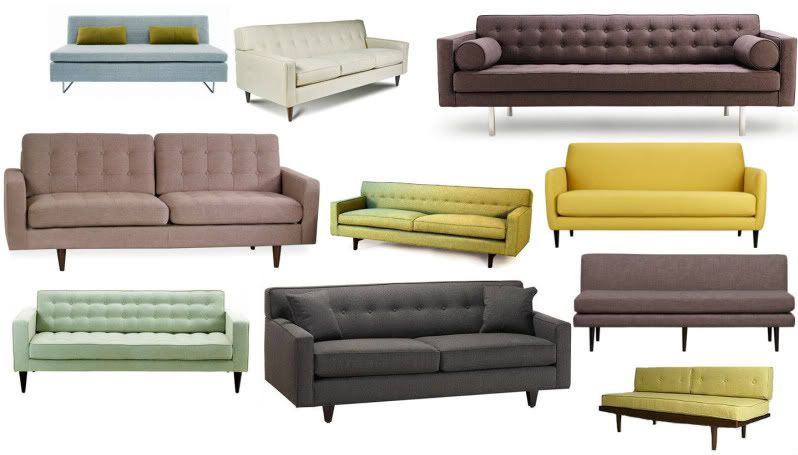 what do you mean people aren't just giving these away on the side of the road???
All that searching had it's perks though, since I refresh the Kijiji iPhone app CONSTANTLY through the day I managed to stake my claim on these Eames-style molded chairs almost as soon as they popped up!
please note: the kitty