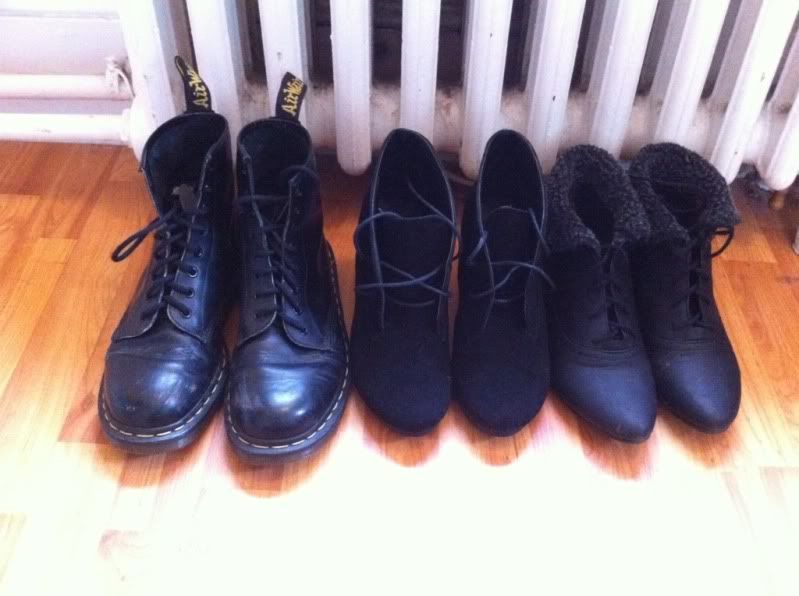 You know how being into fashion means you have to be a shoe person or a bag person? I'm NEITHER. I have a couple purses but none of them measure up to my vintage Dooney & Bourke that I use everyday. It has a carpet of old pennies and dimes and I fill it up with receipts and candy wrappers and that's the way I like it.
Shoes are even worse. I walk everywhere, I walk hard (some say I "clomp") and I completely ruin every pair of shoes I have. Yesterday I found myself in a Situation where my one of two pairs of shoes that are comfortable and not broken, well, broke. I stepped in a shallow puddle and my foot was soaked, I'm pretty sure that shouldn't happen. So I made a little pact with myself to spend a bit more money on shoes (taking away from what I spend on clothes & candy) so I have a collection that I can rotate. This will make them last longer than a couple months, and when a pair inevitably falls apart (I've come to terms with the fact that this will always happen) I'll have backup.
This winter I'm hoping these will serve me well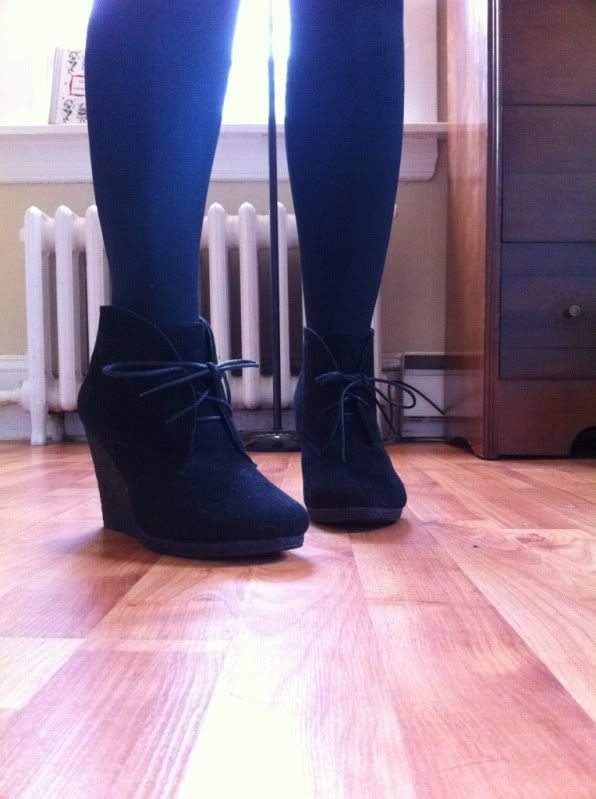 So in my "I have no shoes" panic yesterday, I went to Zellers-soon-to-be-Target where winter boots were 25% off. These are the first pair of heels I've bought in over two years(!!!) and they are COMFY. I finally have a pair of shoes to wear with dresses that look acceptable.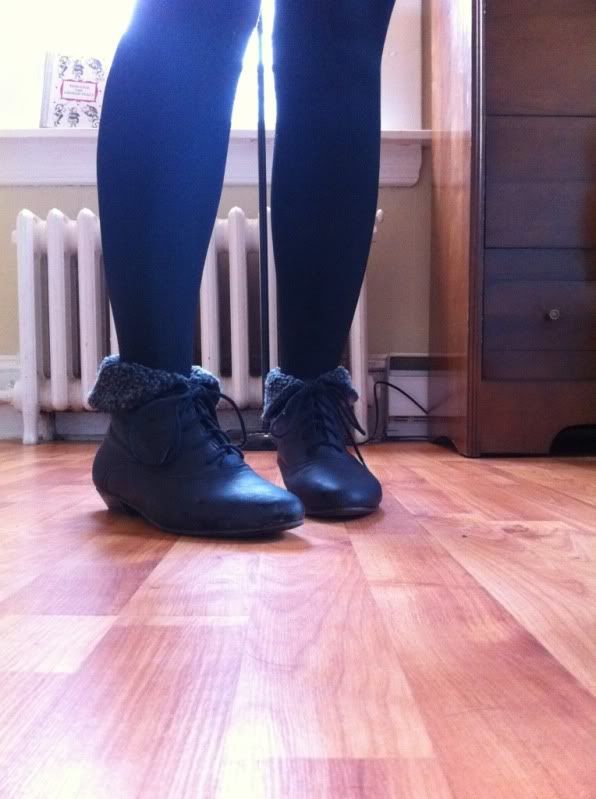 I saw these on
Chelsea
and totally coveted them. Also from Zellers. They make a fine replacement for my brown ankle boots (may they rest in peace) and they passed the coziness test - I wore them to watch the Santa Claus parade.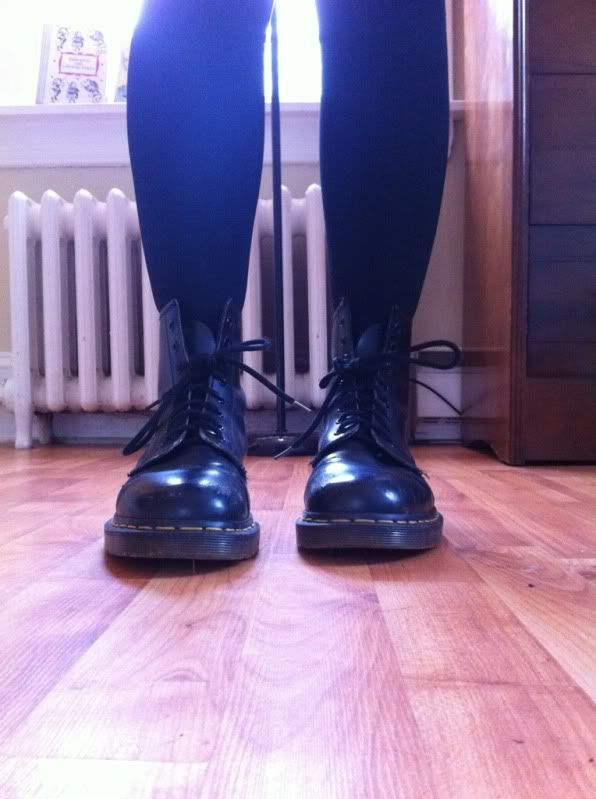 ... and the classic. These are vintage 8-eye Doc Martens, made in England, I got them from a yard sale for 20 bucks. These are awesome to trudge through snow and slush with. And I have faith that they're heavy-duty enough to hold up for many winters to come.
One thing I feel like I'm missing is a pair of really high boots for those days when the sidewalks aren't plowed yet. A pair of rubber boots with insulation maybe? Any tips? What kind of boots do you depend on during long, miserable, Canadian winters?