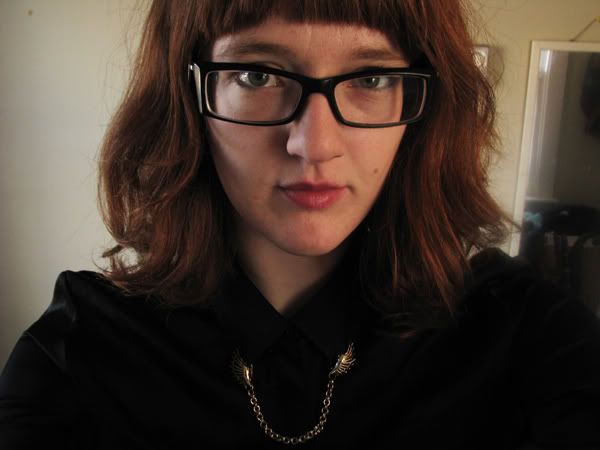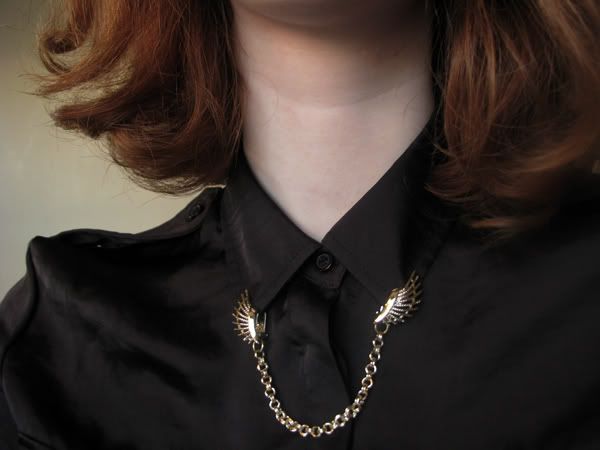 old navy rockstar jeggings, joe fresh top, thrifted doc martens and clip
I haven't mentioned this on the blog yet, but if you follow me on Twitter you'll know that I got braces last week and I won't stop whining about them. I've had them twice before, for a combined 8 years, but it seems I blocked out just how annoying and painful they are. Yesterday I got my wire tightened and since I was feeling very sore and VERY sorry for myself, I treated myself to a trip to Joe Fresh where I picked up this top. It felt a little plain on its own so I added a sweater clip to the collar. I like it, it makes me feel like a character from a CLAMP manga.
PS. Ignore the big blurry spot in these photos. I know that mentioning it is just going to make it even more noticeable, just... try to forget about it...