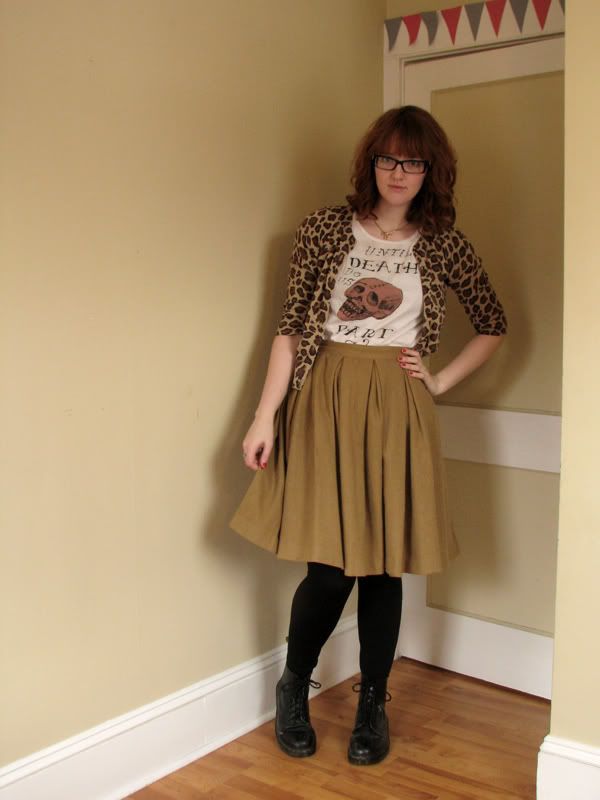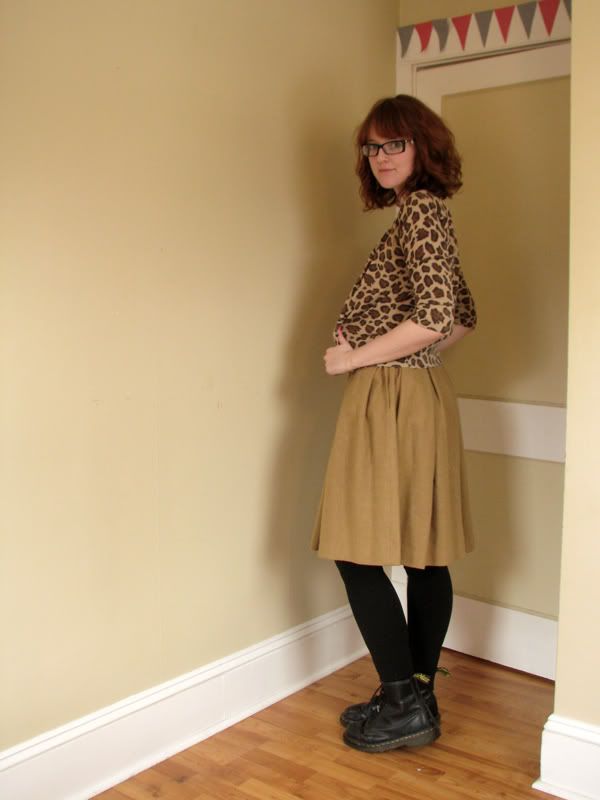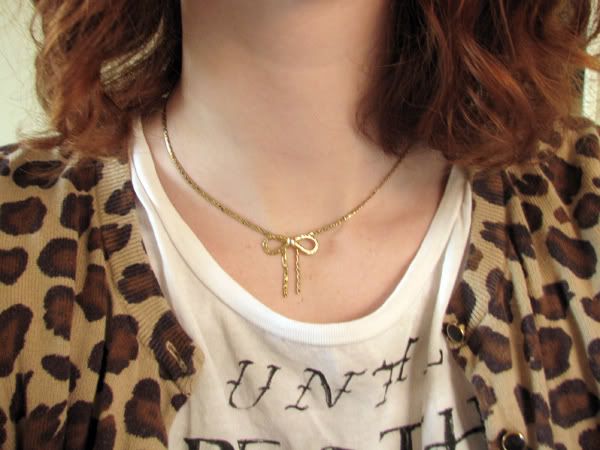 thrifted skirt, necklace and doc martens, h&m t-shirt, joe fresh cardigan
I liberated this cardigan from my pile of clothes waiting to be donated. In the whirlwind of emptying my dresser drawers I thought I could live with just one leopard cardigan. What a fool I was! the longer one I own wouldn't have looked nearly as good with this outfit.
I also have a little tip today. It should be obvious by now that I thrift a lot, and we all know that you can't just find something you like at a thrift store and dig up your size. I actually can button this skirt, and walked around like that for a while, until I sneezed and thought I was going to die. Anyway. When you have a button closure like this that won't QUITE fit, all you need is an elastic. just loop it through the buttonhole as so and fasten the end to the button. Easy!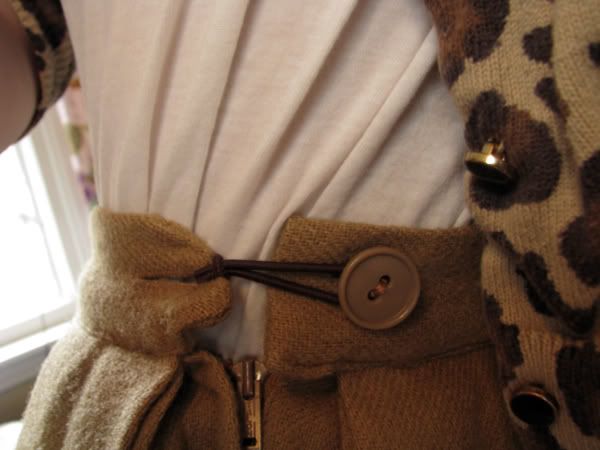 Now it doesn't look GREAT but button closures on the sides of skirts like this are usually going to be covered up by a cardigan or belt. You can do this with pants too, of course, and similarly cover it up with a belt or shirt. And the important thing here is that you can wear the clothes you want to wear and still be able to breathe properly.