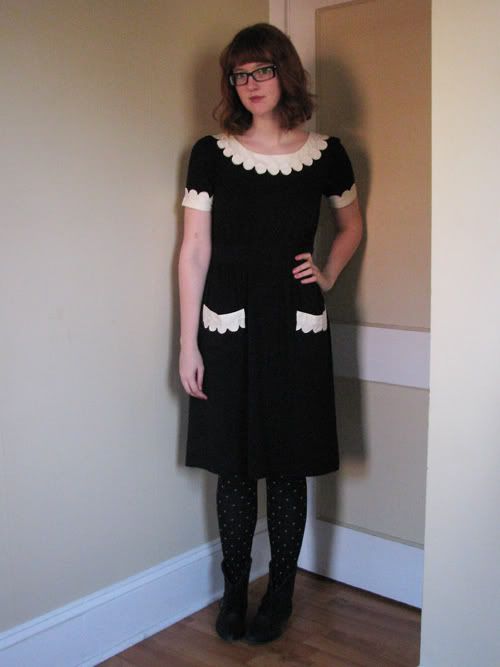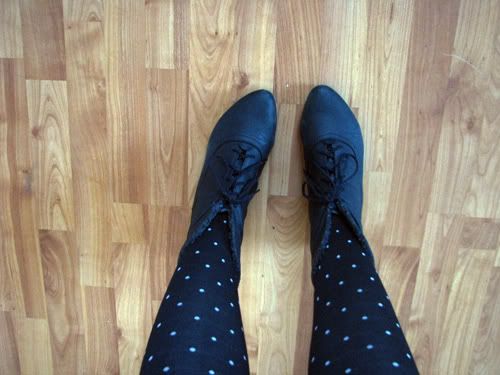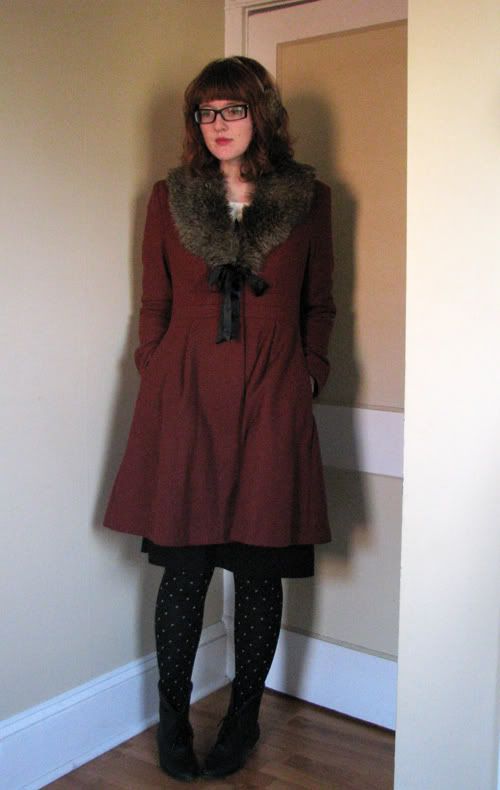 eshakti dress, hue tights, zellers booties, h&m coat and earmuffs
I usually take a little pride in the fact that almost everything I wear was found in PEI. So many people lament about the lack of good shops here, but it just takes a bit of digging (and thrifting!) to find a unique style for yourself. As nice as that sentiment is I have to say... I'm not really living up to it today. Oops.
The dress was ordered online during eShakti's Black Friday sale. You need to check out this site! You can order standard sizes or input your measurements and get a custom piece, for only a couple bucks. I ordered a standard size but was able to input my height, so my dress hits my knees instead of coming up way too short like most dresses I find in stores these days.
And the coat and earmuffs... from a weekend trip to New Brunswick. It's run of the mill for lots of people but I can't help but get a little excited when I hit up an H&M.
I need to ask, if I have any readers in similarly rural regions, what do you do? Make do with what's available, shop online, make a few big shopping trips a year? A healthy mix? Let me know!