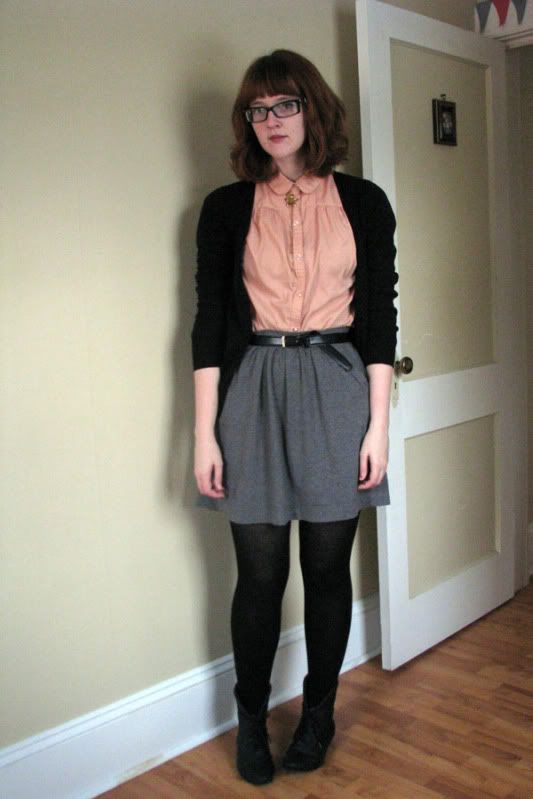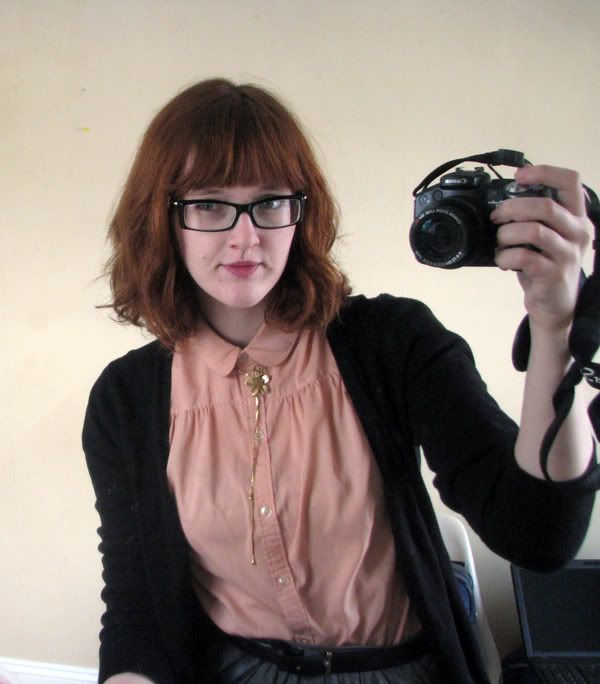 thrifted top, belt, and necklace. (thrifted) joe fresh skirt. old navy cardigan. zellers boots.
Remember when "recessionista" was a word people thought was ok to say? and blogs and magazines told you to start THRIFTING! And SHOP YOUR CLOSET! I remember a particularly out of touch Teen Vogue article imploring girls to dig up the Chanel headbands our moms all have hiding in storage. Right.
I already have thrifting down, in my opinion (this peach top from Froggie's wouldn't be out of place at Madewell, right?) but I always thought shopping your own closet sounded dumb. Until I found this perfectly good skirt, which, despite never being worn, ended up in the bottom of a laundry hamper. It was originally a thrift find too, do I get double recessionista points?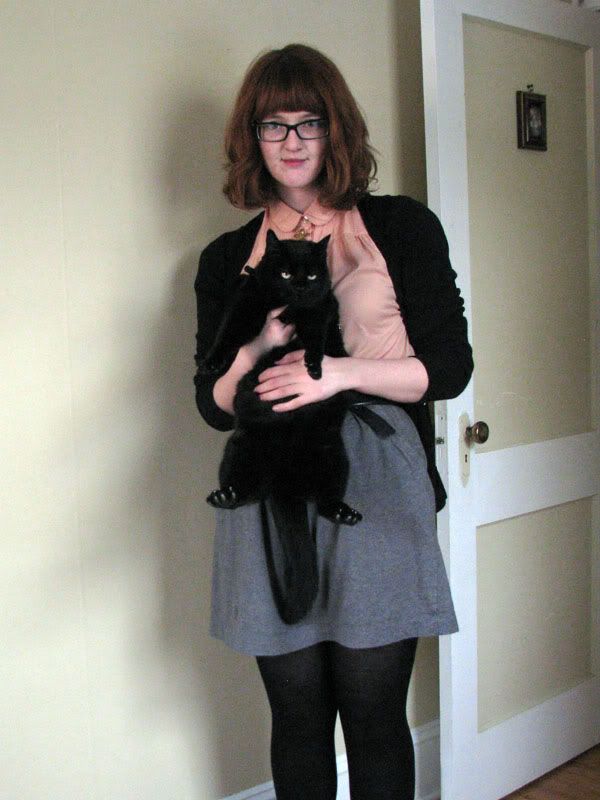 this jerk is all over me when I try to take photos so here's an embarrassing photo in retaliation.