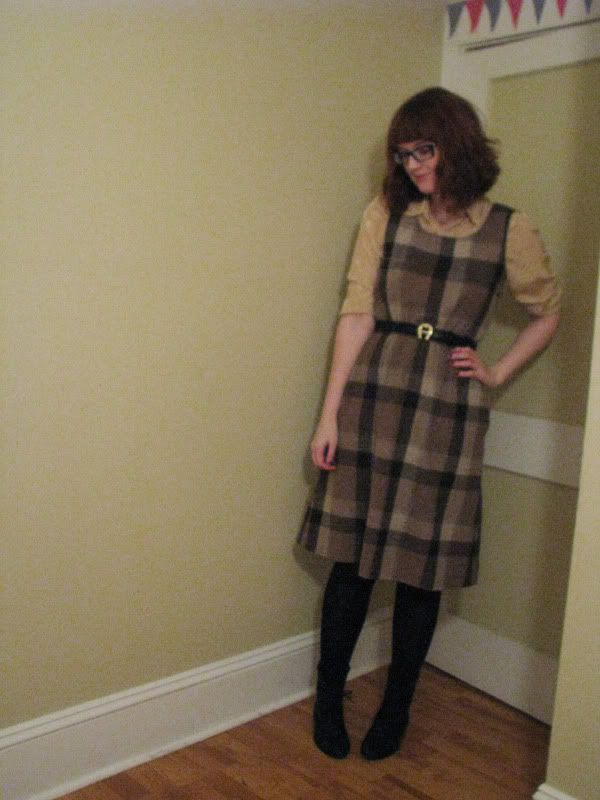 thrifted jumper dress, blouse, and belt; zellers boots
I was on my way home at lunch today to eat/take outfit photos when I got caught in a
weather bomb
. Needless to say I didn't make it home. As a result, these photos are dark and grainy, thanks to having to take them when I finally got home at 8 o'clock. I really wanted to share this outfit!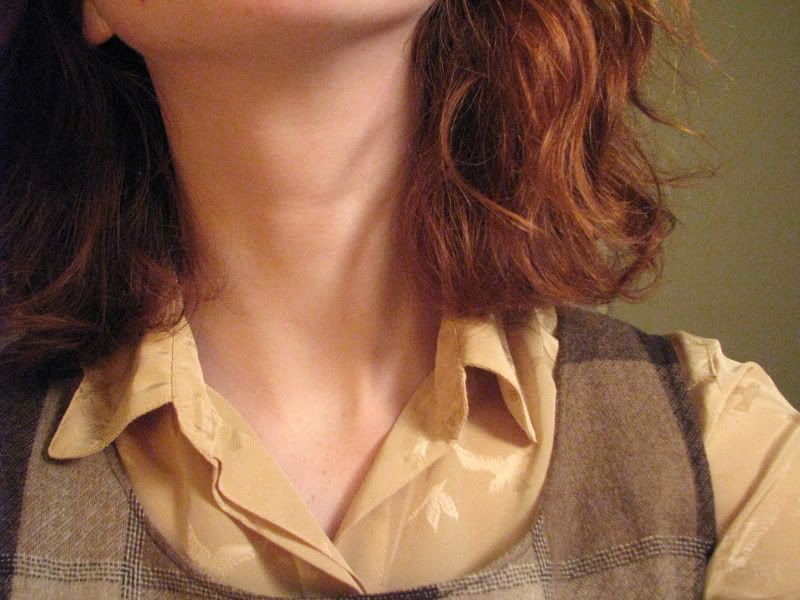 The jumper dress and bird blouse are from
Repeats
. The great thing about Repeats is that they have a huge costume room, and in Charlottetown thrift store talk "costume" = awesome vintage. I was there so long that the woman working let me check out the overflowing costume racks in the back room. Unfortunately it's a little out of the way for me, since I don't have a car and don't find myself uptown too often, but it's always worth the trip.